There is an old way and a new way to go about the M&A process, and it's essential to know the difference.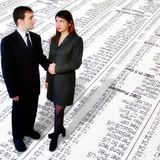 I had a client that perfectly exemplified the old way. She would be regularly approached by investment bankers hawking "the book" on a company they had for sale. She would listen to the pitch, peruse the documentation and try to figure whether the purchase was a good idea. Eventually she allowed herself to be sold on the acquisition of a small operation. The target company was losing money, but she was persuaded that she would easily be able to turn it around and generate a profit.
Twelve months later, her acquisition was not only losing money but distracting her management team from the core business.
What was missing here can be summed up in one word: strategy. It's amazing to me how common this deficiency is. Many sophisticated people drift into a purely reactive relationship to growth. They talk to whoever comes to lunch. They size up whatever opportunity comes across their desk. And they do their best to match what's new with what they already have.
It's to counter this tendency that I've developed my 14-stage "Road Map" approach to buying companies. Whether you use my approach or someone else's, be sure of one thing: before you set out on the journey of acquisition, get yourself a map.